Welcome To Soigner Pharma
SOIGNER PHARMA - A LEADING PCD PHARMA COMPANY IN INDIA
PCD Pharma Franchise - Soigner Pharma is on the Division of Arlak Biotech, which is one of the leading pharma company in India. The company has basically total 14 divisions,:- Arlak Biotech, Soigner Pharma, Moruf Lifesciences, Corazone Healthcare, Arlak genext, Arlak international, Arlak care, Derma Concepts , Astalabs , Janaab , Opthalmic Care , Critical Care , Nayan , and Arlak Ayurveda offering more than 1000 products covering all formulations (tablets, capsules, soft gelatin capsule, syrups, drops injectables, soap, lotion, powder, sachets, pre-filled syringes etc ) & covering all area (medicine, gynecology, dermatology, cardiologyetc.)
Soigner Pharma, a well-known name in the medical fraternity and pharmaceutical industry is one of the divisions of Arlak Biotech. Arlak Biotech is based out of Chandigarh and has a total of 14 divisions like Moruf Lifescience, Arlak Corazon etc. Soigner Pharma is counted as an outstanding pharma franchise company in the India and is famous for its excellence in quality.
Excellence in Products, Focus on Society
A number of key and critical drug formulations manufactured by Soigner Pharma have helped improve the access of medicine to millions of people. This makes us proud of our top-notch work and has given us a chance to provide pharma franchise opportunities to willing individuals and firms who also share our vision to make medicine accessible and affordable for all.
A Combination of Variety and Quality for PCD Pharma
We have strived hard to learn, gather expertise and become an industry leader in a range of pharmaceutical products. For this we employ highly qualified and certified professionals who have valuable experience in the field. We are into manufacturing of drugs such as antihistamines, analgesics, antibiotics, antibacterials etc. For health and wellness, we have a variety of products such as those in our derma range, dietary supplements, for gynaecological purposes and sexual wellness.
The Most Trustworthy PCD Pharmaceutical Company in India
Globally recognized and being an ISO 9001:2008 and GMP certified company, Soigner Pharma is the most preferred choice for pharma distributors in India. We have a food supplement license and non-conviction certificate. For enthusiastic people and budding entrepreneurs who want to build a long term career in pharmaceutical distribution by association with a trustworthy partner, Soigner Pharma is a superior PCD pharmaceutical company India. The high quality product range consisting of syrups, drops, capsules, tablets, injectables, sachet and many more provides a welcome chance to start a business that is directed towards achievement of a healthy and disease free society.
A Unique Chance to Work with a Top Pharma Franchise Company
Soigner Pharma is an attractive destination for the dedicated and hard working people who want to do an impactful job with a social service angle to help mankind lead a healthier life. We have a provision of monopoly rights also for enterprises which have a great track record and are professionally managed.
SOIGNER PHARMA AIMS TO BECOME
A multinational company, driven by research and development, which leads the world through its unique strengths.
A company with highly integrated global operations.
A company that meets the needs of people around the world through superior products and services.
A company that grows together with its shareholders and other stakeholders while developing a strong identity as a good corporate citizen.
An energetic company that attracts and retains well-qualified personnel from all over the world.
---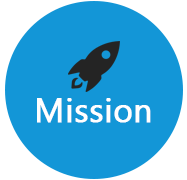 As members of the Soigner Pharma, we will carry out our purpose to realize Soigner Pharma' S mission and contribute to society by consciously putting into practice the following beliefs and principles. We strive toward better.
Working closely with the medical profession, the Soigner Pharma contributes to the health of individuals and to the progress of medicine by adhering to our mission of creating superior pharmaceutical products.
Ethics We dedicate ourselves to the highest ethical standards. Challenge We discover new potential, making the most of our ingenuity. Progress We pursue individual growth, always pushing ourselves further.
Let's make a better Business
For business to thrive and flourish we need to guide our workforce to determine their own definition of success.
Quality Assurance
We have strong and well developed Quality Control and Quality Assurance systems.Our products are quality tested at every step of our process from manufacturing to packaging that proves it for its excellence. Read More !
Pharma Franchise
We are looking for PCD Pharma Franchise for wide range of products throughout India. Serious, dedicated and experienced person are welcome for sole marketing and distribution rights. Read More !

Pharma PCD
We offer PCD Monopoly Rights for the selected vacant areas. We are engaged in trading and supplying of wide range of formulation like tablets, capusles and many more that are DCGI Approved..Read More !
Why PCD Pharma Franchise from Soigner is an Excellent Opportunity?
Soigner Pharma has more than 1000 products in different categories for disease treatment, health and wellness, so you have a vast number of products you can distribute
An ever expanding list of new additions to our vast range of drugs
Annual target incentives are given
We provide samples, reminder cards, visiting cards, Gift articles, product manuals and ASM bags for better marketing activity
Orders are executed in 24 Hours
We keep up to date with new requirements in the market and introduce new molecules to keep up with the pace of the demand
Our team of professionals can assist you in understanding products
Excellent quality assurance in manufacturing, processing, packaging, storage and delivery
Soigner Pharma has a very streamlined and simple process in case you need a reputed third party manufacturing facility. We can do contract manufacturing of syrups, capsules and tablets. All your needs are taken care of starting from raw material purchase to packaging. For a smooth supply chain, choose Soigner Pharma which can effortlessly slip into the processes guiding the running of your business so that you will be happy that you chose us as a third party to manufacture for you. We have world class manufacturing facilities with focus on quality and the best experts in the industry who ensure products manufactured are exactly according to the specifications given by you.